I recently added two new books to the reading list. If you have any good book recommendations for dads, please let me know on the contact page. I'd love to hear them.
Brain Rules for Baby: How to Raise a Smart and Happy Child from Zero to Five
Impact:  7/10
Well written book on a complex subject. Unfortunately, I found myself focusing on a surprising number of typos, lack of actual references, and some information that is nearly identical to NurtureShock. To the author's credit, he prefaces that references are in the index.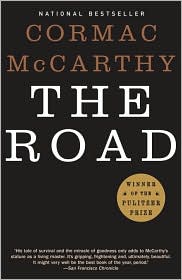 The Road
Impact:  7/10
This won the Pulitzer for fiction in 2007. I must have bad luck with these award winning books because I wasn't completely thrilled with Tinkers either, although The Road was a short read and mostly enjoyable despite that fact. I included this book because it deals with a father/son combo as they traverse a post-apocalyptic wasteland. Lots of pearls of wisdom for fatherhood are in this book.